Ontario's Human Rights Code, the first in Canada, was enacted in 1962. 
The Code prohibits actions that discriminate against people based on a protected ground in a protected social area. ​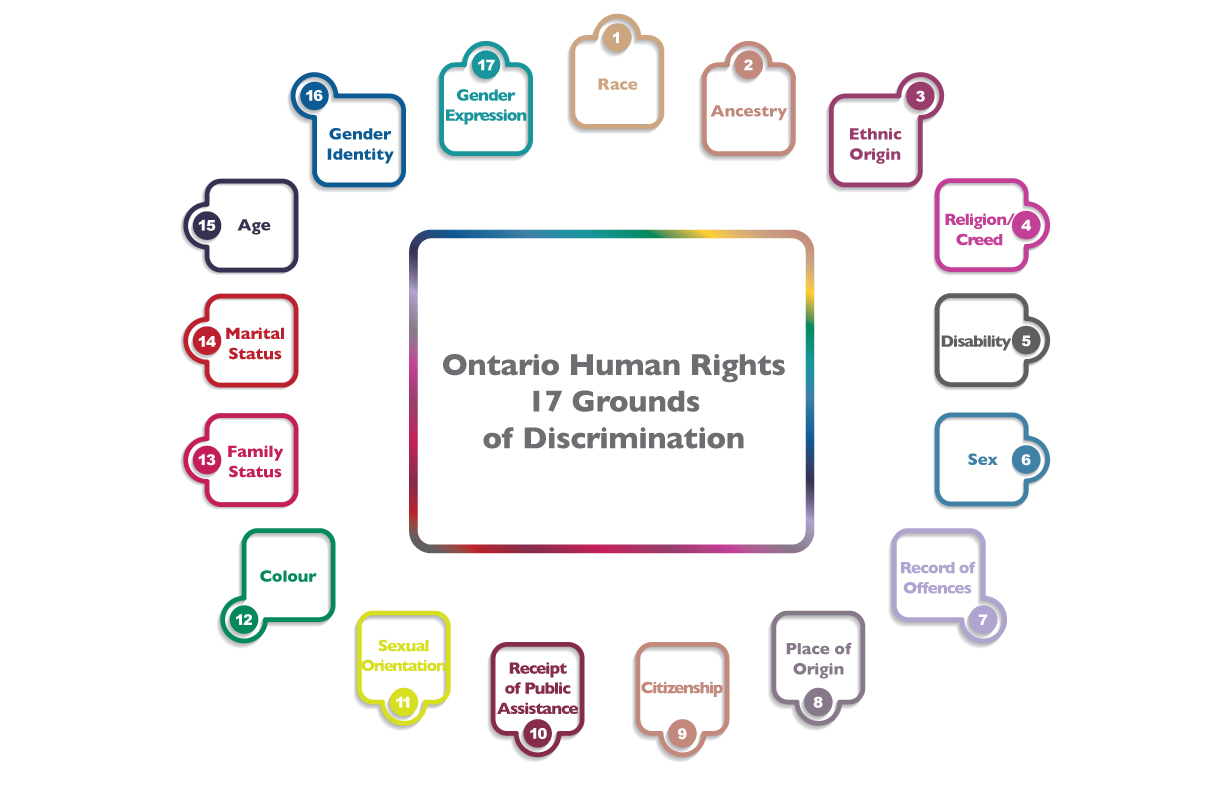 Ontario's Human Rights Code (the Code) identifies 17 protected grounds (Code grounds) on which discrimination is prohibited:
Age
Ancestry
Citizenship
Colour
Disability
Ethnic Origin
Family Status
Gender Expression
Gender Identity
Marital Status
Place of Origin
Race
Receipts of Public Assistance
Record of Offences
Religion / Creed
Sex
Sexual Orientation
The Code also prohibits discrimination in 5 social areas:
​Accommodation
Contracts or agreements
Employment
Goods, services and facilities
Membership in unions, trades or professional association
A person may identify with multiple Code grounds because their social identity can overlap and intersect - this is known as intersectionality. When a person is experiencing discrimination and/or harassment, this can be experienced on multiple Code grounds at the same time due to intersectionalities.​