Mental health is important to all of us, and fundamental to student mental health and well-being. Schools are ideal settings for mental health promotion, addiction awareness education, resiliency development, and connecting those in need to care pathways. 
We have a Mental Health and Addictions Strategy that sets out actions to foster mental health and well-being. Our approach to mental health focuses on promoting positive health and well-being, and providing a tiered approach to supporting students. 
Resources
If you or your child are experiencing mental health or substance use challenges, there are resources, community partners, and school social worker and psychology staff available that can provide support.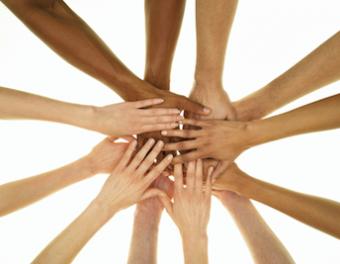 Staff members trained on mental health strategies
over 1,000
School-based social workers and psychologists
more than 50
Agreements with partners to serve students
more than 15
Promotin​g Positive Mental Health
There are things that we can all do to benefit mental health:
Exercise and eat healthy.

Maintain good sleep habits.

Practice gratitude and mindfulness.

Encourage daily face to face time with family and friends. 
As a school board, we are providing training, resources and protocols to support mentally healthy classrooms, to help students develop resilience, and learn to identify and manage stress. To learn more about what's happening at your child's school, speak to your child's teacher, guidance counsellor (in secondary school) or principal. 
Providing Su​pport
It is also important to learn how to recognize the signs of mental health problems and indicators of stress that can contribute to mental health problems. There is no one factor that causes mental illness. Understanding the signs can be helpful to get help early and avoid more significant problems. 
Families play an important role in supporting your child's mental health. Families can model and encourage healthy behaviours. If you are concerned about your child's moods, behaviours, or substance use and misuse, speak to your child and the staff at your child's school. You may also want to take your child to see your family physician. 
Speak to the staff at your child's school. They may be able to connect your child with:
School guidance counsellors (in secondary schools), social workers or psychologists. 

Community agencies​ that have formal partnership agreements with the school board to serve the diverse needs of our students.

Other available resources. 
The school board also has a Student Suicide Intervention Protocol to help keep students safe in the event of suicidal thoughts or actions. Youth suicide is a complex, emotionally charged and sadly prevalent problem in Canada. It is the second leading cause of death amongst young people. It is important to recognize that those who struggle with mental health have personal strength and resilience and the potential to overcome difficulties to ultimately thrive. Our Student Suicide Intervention Protocol is designed to address the six steps involved when responding to current and present thoughts of suicide, as well as actions related to suicide.
Mental Health Newsletter
Read our monthly newsletter for timely tips, resources and more. 
Learn more about our work
Learn more about the strategy that guides our work and the agreements and processes we have in place to meet the diverse needs of our students and support their mental health.