Special education is available to all students who need additional supports and services. We work together with families to provide all of our students with opportunities to learn and grow. 
Our programs are individualized. Schools work collaboratively with families to develop programs that meet each student's strengths, needs and interests. We are committed to providing the most appropriate educational opportunities and experiences for our learners. 
We offer caring, supportive learning environments. We focus on ensuring all of our students feel supported, welcomed and safe at school. We aim to develop inclusive learning communities that promote respect for differences and diversity. We recognize, value and validate all children...every single day. 
We are here to help. We work together with families to support students, and have information available to help you understand the process and available supports. If you have any questions, you can also speak with your school principal. 
Our Vision
We recognize all learners as our learners and work together to ensure the discovery of potential each and every day.
Learn More
Learn more about the process and resources available to support students.
Listen to our podcast episode: Introduction to Special Education
Hear from members of our Student Services Team as they discuss how students are identified, the IPRC process, what is an IEP, what supports are in place for students and families, where to go with questions and so much more!.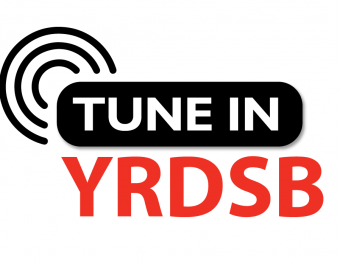 What Can I Expect?
There is a referral process to identify and support students who need individualized programming to support student achievement and well-being. The steps in the referral process may include: 
development of a growth plan
in-school team meetings
Identification, Placement and Review Committee
development of an Individual Education Plan
A Growth Plan outlines focused support to meet individual student needs. If the planned interventions are successful, staff and/or students will continue with those interventions. 
An In-School Team Meeting brings together a team of people to support success and programming for the strengths and needs of the student. The school team works together to support the student, family and each other through planning, documenting and implementing supports and strategies. They regularly monitor progress.  The In-School Team Meeting includes an administrator, special education resource teacher (SERT) and classroom teacher, and can include others who have information or expertise to contribute.   
The Identification Placement Review Committee (IPRC)meets to decide whether a child should be identified as "exceptional." An exceptional pupil is defined as a pupil whose behavioural, communication, intellectual, physical or multiple exceptionalities are such that he or she is considered to need placement in a special education program. The IPRC 
Identifies the category and area of exceptionality. 
Decides on an appropriate placement for the child who is identified as exceptional.
Reviews the identification and placement at least once in each school year. 
An Individual Education Plan is a working document and written plan that describes the special education program and/or services required by a particular student, based on a thorough assessment of the student's strengths and needs. Learn more about Individual Education Plans.
We have experts in our Board who support student learning and well-being, including:
psychologists

speech-language pathologists

physical and occupational therapists

social workers

blind/low vision and deaf and hard of hearing services
We also work collaboratively with health care professionals and community agencies to further support student success. 
Student Services Department
If you are looking for more information about your child's needs, please contact your school principal.  
You can also contact the Student Services Department for more information about supports available in York Region District School Board.  
Our "Special Edition" Newsletter
Read our monthly newsletter for timely tips, resources and more. 
A newsletter to support those in York Region who work with students with exceptional learning strengths & needs.

 

Content of this Newsletter

---

Special Education

 A newsletter to support those in York Region who work with students with exceptional learning strengths & needs.

Content of this Newsletter

---

Special Education