School social workers provide support to students experiencing mental health concerns that affect their ability to participate and succeed in school.
On this page, you can find information on:
What school social workers do

Who we are and how we are trained

How to access school social workers

What it looks like to work with a school social worker

Consent for services
What we do
School social workers are registered mental health professionals.
We support students in Kindergarten to Grade 12. We work in partnership with students, families, school teams and community partners.
We deliver a range of services on a short-term basis, including:
individual or group counselling

advocacy, referral and resource navigation

crisis response supports

attendance intervention

professional learning for school staff
Wherever possible, we work to connect students and their families to community-based resources, including our community partners, for intervention and support.
We can help with many different topics, including oppression, mental health concerns, relationships, bullying, grief and loss, substance use, barriers attending school, and more. 
We approach interventions and care in a way that:
centres on our clients

focuses on strengths

is based on evidence

affirms student identities

uses an anti-oppressive framework
Learn more about our services:
We work closely with school teams to provide a range of services to students and schools across, including:
consultation

assessment

referral and resource navigation

advocacy

Individual or group counselling
We also have itinerant school social workers who provide a range of services with a specialty area of focus. They may work with the school social worker to support delivering care to a student. They can also support staff planning care for students in their area of support. These roles include:
School Social Worker, International Education Services (IES) Students 

School Social Worker, Caring and Safe Schools Programs 

Community Care Team School Social Worker, Indigenous Students (currently vacant)

Community Care Team School Social Worker, African Heritage and Caribbean Diaspora 

Community Care Team School Social Worker, 2SLGBTQI+Identifying Students 

Community Care Team School Social Worker, Tamil Diaspora Students 

Community Care Team School Social Worker, Chinese Heritage
We work as attendance counsellors when students are struggling with school attendance.
School Social Workers support schools with time sensitive crisis response matters. This is offered in partnership with staff members from Psychological Services during the regular school day. 
These situations may include: 
students supported in 2021-22
3400+
workshops provided on affirming student identity
40+
students offered attendance support in 2021-22
640+
How to access a school social worker
If you have concerns about your child's mental health, contact your child's teacher or administrator. They can help you to explore what services may be available through the school board or the community. This could include school social work. 
An in-school team meeting will take place to determine the appropriate supports. 
When possible, school social workers will work to connect students and their families with community partners and resources for intervention and support.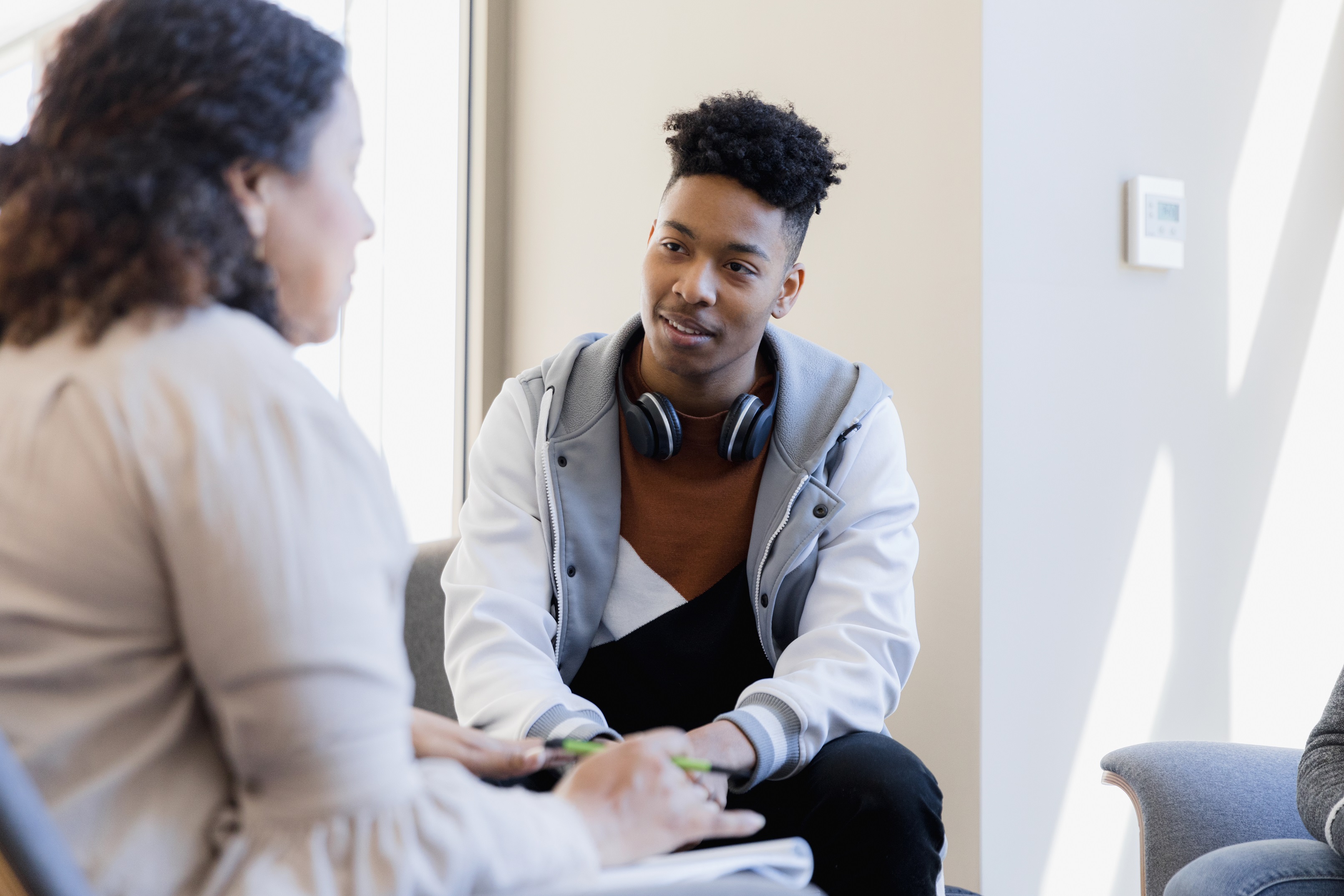 Working with a school social worker
Social Workers centre the student's voice in creating goals for the service. It is a collaboration between the student and the social worker. Our education and ongoing training focus on anti-oppressive practice and understanding how systems of power and oppression affect students' experiences.
We gather information about what makes up the student, including:
strengths, skills, attributes and interests

identities

relationships and communities, including family and caregivers, faith communities, teams, elders, coaches, peer groups 
We want students to feel heard, valued and affirmed for all of the intersectional parts that make up their identity, experience and values. 
Counselling sessions:
Can vary in length and format - group and individual.

Can take place in a private space at school. They can happen on a walk, or at home depending on what a student needs.

Can include talking, artistic expression and collaborative problem solving to work on any topics that are important to the student. 

Consent for services
Social Work Services seek consent from students and families to the age of 18 (with the exception of students who are 16 and 17 years old who have withdrawn from parental control).
A student can only receive services if they provide their permission. 
Some attendance services may not require consent because these interventions fall outside of social work services and may be mandated by the Education Act.
*In circumstances where the student does not feel emotionally or physically safe or comfortable to seek their parent(s)/guardian(s) consent to participate in services, but can demonstrate an understanding of the risks and benefits of seeking Social Work Services, the School Social Worker can seek a bypass of parental consent from their supervisor (Chief Social Worker/Assistant Coordinator of Social Work and Attendance Services).