Please note: Arts Camp did not run in 2020 or 2021 due to Public Health restrictions related to the COVID-19 Global Pandemic. In consultation with Public Health for this year, Art camp will not be proceeding.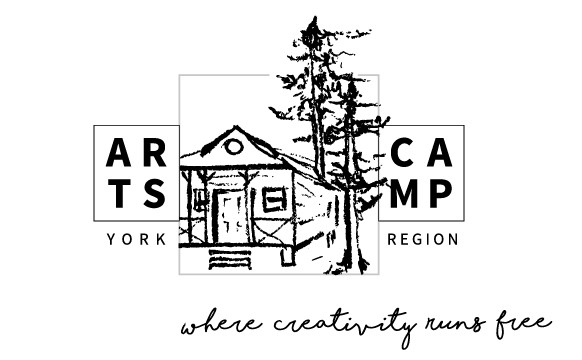 Celebrating over 30 years on the shores of a private lake in the Haliburton Highlands, Camp White Pine is host to a unique yearly camp for York Region District School Board students. Arts Camp is an intensive week-long immersion in visual, studio and performance art programs and experiences. YRDSB teachers, regional artists and student cabin leaders plan and facilitate differentiated arts programs and support a unique, inclusive environment for campers. There are 250 students ranging from Grades 7-12 from across York Region who attend morning and afternoon arts-based programs augmented by other daily workshops and engaging whole-camp activities. This memorable and dynamic week-long camp culminates in a studio tour and performance night.
When i​​s it?
It is often hosted at the end of May or beginning of June.
Where i​s​ it held?
Camp White Pine in Haliburton, Ontario. Optional transportation service is offered (see camper application for fee information).
Who can apply?
Students in Grades 7-12 who are registered at a York Region District School Board school can apply to be a camper. Students in Grades 10-12 may also apply for a leadership position: counsellor or counsellor-in-training. Camper applications are available in January of each school year. 
How do I apply for a camper position?
Applications open: early January
Applications close: end of January
​The Camper Application Information package includes comprehensive information about camp, including cost and the application process. Please carefully review the information before applying.
Where is the application?
The application process is completed online through a Google Form. Please apply online via the online application form.
Please note: Applications must be completed in their entirety in one session as there is no option to save and return to your application. Each application will require 10-20 minutes to complete.
How do I apply for a counsellor or counsellor-in-training (CIT) position?
The application is be available online through the camper application.
How do I submit a program proposal to teach at Arts Camp?
The application for teaching is open to YRDSB and non-YRDSB staff. It is available in the fall.
---
Camp Director, Monica Wand
Program Manager, Dave Bergerson​
For questions or support with your application: