SHINE is a YRDSB podcast that features voices from the Black community. It introduces conversations that inspire and challenge. Guests share their lived experiences, advice, industry expertise and more.
This podcast isn't just about celebrating what makes our community great. It's also about unlearning, disrupting and relearning. This will be a space for true, honest conversation

Mawuli Chai, SHINE host
SHINE is a production of Tune In YRDSB. Tune In YRDSB is the first podcast of its kind in Ontario, featuring a wide range of topics related to education. Tune In YRDSB is available on all major podcast platforms.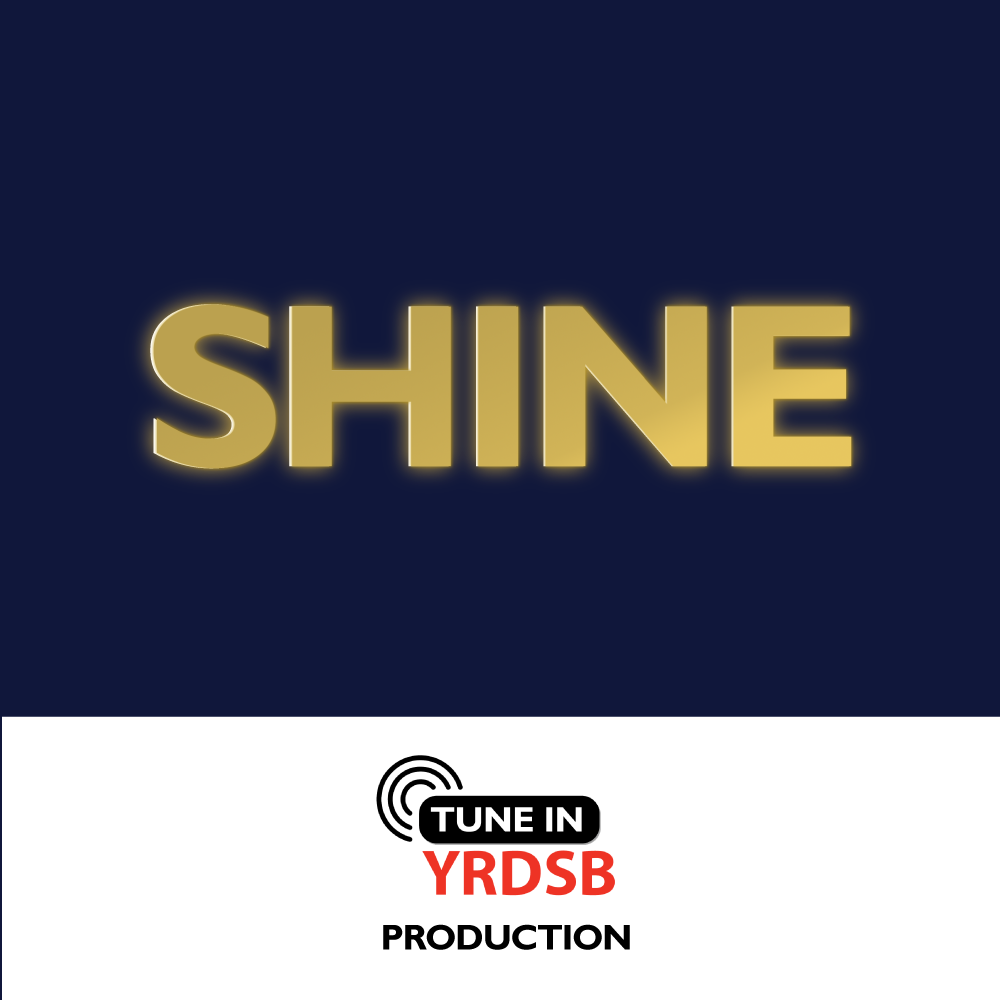 We're going to talk about identity, culture and lived experiences. We will be digging deep and exploring Black excellence in all its forms. 

Darcie Sutherland, SHINE host
Recent Episodes:
---
Dr. Olubimpe Ayeni
Dr. Olubimpe Ayeni is one of five doctors in her family of seven and the Head of Plastic Surgery at Southlake Hospital. In this conversation she speaks about family, medicine, what the pandemic has taught her, Black excellence and more. 
"Excellence is not a single act. Excellence is a continuous pattern of achieving, of pushing, of looking for ways to improve oneself and to improve the system around oneself."

- Dr. Ayeni
---
Jayden Hamilton (Lil' J Hollywood)
Host Mawuli Chai sits down with up-and-coming music artist Jayden Hamilton to talk about his love for music, his career, family, Black Excellence, how to create safe spaces for Black students and more. 
I really believe in myself that I can reach my full potential. And I just want to make it as far as I can, and be as known as I can, so I can have a good platform and share important things and help important people and people who are not treated good.
---
Jillian Danford (Auntie Jillian)
YouTube, TV and social media star Auntie Jillian speaks about her career, the importance of family, education, mental health, standing in the truth of who you are and more. 
So being the first in Canada, I hope that we're breaking barriers for more people to follow in our footsteps. So we're here as a precedent to show people that you can do this. We belong in media, we belong on television."
---
Saeed Renaud
Our inaugural episode of SHINE features Grammy award-winning vocalist and actor Saeed Renaud. He shares his experiences in the music industry, advice for young people and much more.
I've always had people in my life, like my mother and my grandmother or my sister who believe in me, you know what I'm saying ... And they're going to tell you the truth and they're going to let you know when things are great, they're going to let you know when things ain't great." 
---
Meet the Hosts
SHINE is hosted by Darcie Sutherland, Principal, Dismantling Anti-Black Racism and Mawuli Chai, Dismantling Anti-Black Racism Strategist. Learn more about their work through the Centre for Black Student Excellence at York Region District School Board.