The Every Student Counts Survey is now closed. 
Thank you to everyone who filled out the survey and supported its implementation. 
Results from the survey will be shared with families in the 2023-23 school year.
Student and family input is important to us. The York Region District School Board will be conducting the Every Student Counts Survey with students (Grades K-12) to help us better understand our student population and school communities. 
In the Spring of 2023, students in Grades 4-12 will be invited to complete the student survey and will be provided with in-class time to complete it. Students from Grades K-3 will be invited to complete a survey at home with their parent, guardian or caregiver. Translated versions of the survey will be available.  
Communications to Families

About the Every Student Counts Survey
The purpose of the ESCS is to better understand our students' identities as well as their experiences inside of school. ESCS results will be used to inform Board and school improvement planning that aims to:
identify and eliminate systemic barriers to student success

create more equitable and inclusive school environments

improve student achievement and well-being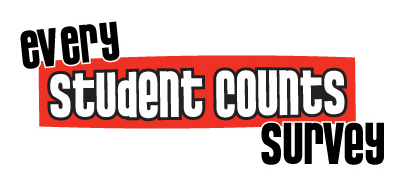 We ask questions about students' identities (e.g., race and gender) to support understanding how learning experiences may differ among groups of students. 
The ESCS is being prepared in consultation with numerous internal and external YRDSB stakeholders. Internal stakeholders include subject matter experts within the YRDSB including staff with expertise in research design and analysis, consultants, and department leaders. We are also consulting with YRDSB affinity groups, Board Committees and various community organizations. Prior to the survey implementation, families/guardians will also have an opportunity to provide feedback on the survey.
If you have questions about the consultation process, please email research.services@yrdsb.ca. 
Findings from the ESCS will be used to develop strategies and realign supports to where they are needed the most. As outlined in the Director's Action Plan, this work will be guided by an anti-oppression framework. Board and staff members will engage in learning to use the data from the ESCS in order to identify, interrupt and eliminate discriminatory practices and systemic barriers from schools and classrooms to continue supporting student achievement and well-being.
Additional information about the survey is available on the ESCS Frequently Asked Questions webpage​.
​YRDSB is committed to privacy and confidentiality in collecting information about students and follows all privacy requirements outlined in the Municipal Freedom of Information and Protection of Privacy Act (MFIPPA). The information gathered through the ESCS is collected under the legal authority of the Education Act (R.S.O. 1990, c. E. 2, as amended) for educational and research purposes only.