Multi-Year Strategic Priority: Build Collaborative Relationships
We build trusting relationships based on respectful and responsive communication.
Director's Action Plan Goal
To raise the achievement and well-being of our underserved and underperforming students, we will:
4. Build trust and collaborative relationships with students, families and staff through respectful and responsive communication focused on shared solutions.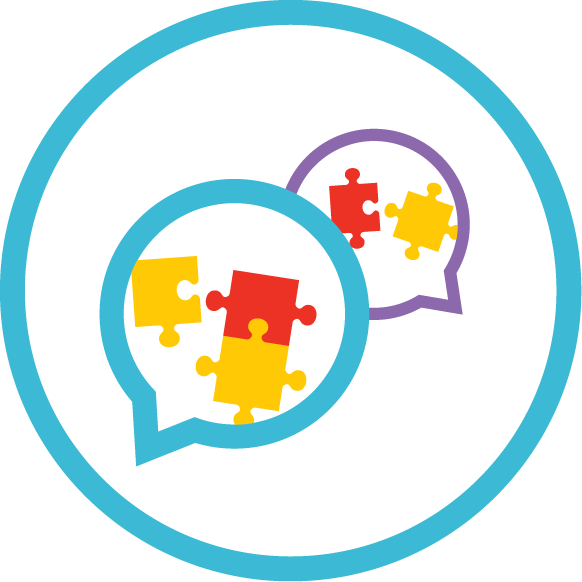 School Classroom and Workplace
Key Actions (2018-19)

 

Look Fors

4.1 School staff identify and understand the intersecting social identities of the school community.

Engaging students in sharing their personal narratives and lived experiences to build understanding of the intersecting identities represented in the school community.

Consulting families to better understand students' needs and strengths, taking into consideration students' social identities and lived experiences.
Using demographic data to inform their understanding of students' identities.
Articulate the intersecting social identities of their communities.
Seeking to understand how to adapt their practices to be relevant and responsive to their school communities.

4.2 School leaders and educators intentionally and proactively connect with students, families, and staff to build collaborative relationships and seek feedback on school communication practices.

Providing a variety of ongoing opportunities for various stakeholders to share input, feedback and concerns.

Demonstrating active listening by responding to solicited input from families and communities and openly communicating with staff, community partners, families and students.

Providing ongoing opportunities for individuals to provide feedback on structures and the extent to which they are working.

Ongoing community consultations to seek feedback occurs (e.g., town halls, school councils, Chai-and-chat).

Reach out to those with marginalized social identities within the school community.

School is beginning to implement the Parent/Community Interaction Management Tool (i.e, RESOLVE TOOL).
System
Key Actions (2018-19)

Look Fors

4.3 Develop an understanding of "service excellence" in an educational context.

A cross departmental working group is established to develop a working definition of "service excellence" in an educational context as it applies to YRDSB's core values.

A "service excellence" standard is developed that includes how we will be responsive and how we will measure quality of service based on established and agreed to Key Performance Indicators (KPIs).
Professional development for system leaders is developed related to the concept of "service excellence."
System Leaders build a shared understanding of "service excellence" in an educational context among all union and federation partners, associations, and other stakeholders.
Develop a toolkit for analysing communication and engagement.
School and Department plans include a goal specific to Service Excellence.

4.4 Develop a workplan to address the voices of our community from the Advisory Committee consultations.

A working group composed of trustees, staff and interested members of EIAC is established.
A summary of key themes from the Equity and Inclusivity Advisory Committee community consultations on Anti-Black Racism, Islamophobia, Classism and Antisemitism is created
An action plan is created that responds to the key themes and is aligned to the MYSP, DAP, and other Board strategies.
Updates are provided to the Board and advisory committees.

​4.5 System leaders articulate a commitment to working together with union and federation partners to build a shared understanding of collaborative professionalism in order to further improve student achievement and well-being.

A team has been created for Board, federation and union joint work on collaborative professionalism.

The Collaborative Professionalism team focuses on optimizing conditions for learning, working and leading by engaging in professional learning about collaborative professionalism.

The team creates and shares with all staff a vision of collaborative professionalism in YRDSB.
​