"Success" is defined in many different ways. Celebrating Student Success highlights exemplary York Region District School Board students who represent over 128,000 students who achieve success each day. Traditionally, the selected students personify excellence through a combination of character, leadership and service to the school and/or community.
This event recognizes the success of our students as well as the contributions of teachers and staff to achieving student success. It also honours the role of parents and families in achieving student success while supporting the Ministry of Education's "Education Week" initiative. ​​​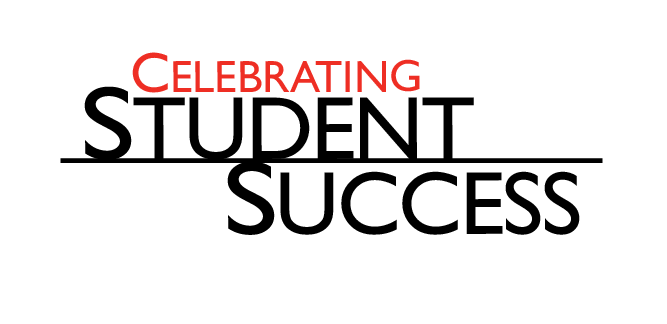 The 2023 Cele​brating Student Success students are:
| | | |
| --- | --- | --- |
| Name of Student | School | Town/City |
| Anastasia Mouratidis    | King City SS | King City |
| Aijah DeLeon-Hurley | Markham Gateway PS    | Markham |
| Ainsley Smith | Sutton DHS | Sutton |
| Aliyah Marinez | Huron Heights SS | Newmarket |
| Archana Shivraj | Boxwood PS | Markham |
| Aviad Omozusi | Bayview Hill ES | Richmond Hill   |
| Ezra Adesakin | Ross Doan PS | Richmond Hill  |
| Grayson Gurevich | Langstaff SS | Richmond Hill |
| Jay Taimish | Bayview SS | Richmond Hill  |
| Jenny Pei | Thornhill SS | Thornhill |
| Kristian Temelkovski | Keswick PS | Keswick |
| Kylie Morgan | Huron Heights SS | Newmarket |
| Mahaara Bhimani | Bayview Hill ES | Richmond Hill   |
| Quinnton Hyde | Milliken Mills HS | Unionville |
| Shakira Rodriguez | Emily Carr SS  | Woodbridge |
| Yuli Rodriguez | Markham DHS | Markham |

Anastasia Mouratidis 
King City SS
Anastasia is an award-winning, honour-roll student at King City SS.  She is balancing an honours average in her grade 12 university-level courses along with several extracurricular activities, both inside and outside of school.  She created a Women in STEM workshop for grade 9 and 10 female-identifying students at her school, called "Sparking STEM" and has been accepted into a University of Waterloo engineering conference. She works hard to be a leader and to be accessible in her school and community. Anastasia holds a black belt in karate, competed at the National Championships and is the current Ontario champion.
Aijah DeLeon-Hurley 
Markham Gateway PS
Aijah is a quiet leader in her school community.  She is part of the Tech Crew, where she helps set up and take down equipment, educate her peers on how to use tech and collaborate with staff members to ensure all of the proper media is played.  She is also a member of the intermediate basketball and volleyball teams where she is always an encouraging voice on the court and makes sure that the members of her team have a positive experience. 
Ainsley Smith 
Sutton DHS   
Ainsley recognized that a barrier for some students at her school is low-income.  As an Executive Team member of the Student Council, she presented the idea of Skippy's Closet to the rest of the council, as well as school administration.  She created a clothing drop box and organizes and stocks the closet.  She also created plans to ensure the space is safe and inclusive for everyone.  She is also very successful in her academics and spends a lot of her time making sure her school is a better place for all.
Aliyah Marinez 
Huron Heights SS                   
Aliyah demonstrates leadership in a variety of different ways.  She is a member of both the Huron Heights S.S. and YRDSB's Black Student Excellence Secondary School Program.  She encourages including more Black history in the education system.  She is also a member of the Huron Heights Peace Club, raised funds for the foster care of student with disabilities and, in her community, she has been involved in municipal political campaigns and volunteered for the Town of Georgina Santa Claus Parade. 
Archana Shivraj 
Boxwood PS
Archana took on a leadership role in her school by writing a letter to the administration and the community class teacher about the importance of integrating students from the community class into standard classrooms.  She also supports primary students by going to the office with them, looking for lost items and cheering them up if they are down.  Additionally, she tutors her peers, stands up for others and is continuously volunteering to help teachers. 
Aviad Omozusi 
Bayview Hill ES
Aviad is a champion of equity and inclusivity.  He is very involved with his school, using his augmentative assistive communication (AAC) device to complete a presentation about animals that serviced in the war at a school assembly and express his gratitude.  He also participated as a drummer at the school's Lunar New Year Assembly.  He is gifted with computers and coding and was involved with the robotics club in preparation for the D.A.R.E. Robotics Expo. 
Ezra Adesakin 
Ross Doan PS
Ezra is an equity and inclusivity leader at his school.  A grade three student, he introduced the idea of "Around the World" at his school.  This initiative encouraged staff and students to learn more about the different cultures and languages represented at Ross Doan P.S. Ezra also advocated for changes to spirit days, such as changing "Silly Hair Day" to "Special Hat Day".  In the spirt of this new initiative, he wore his cultural hat from Nigeria. 
Grayson Gurevich 
Langstaff SS
Grayson is an active leader, supportive activist and student volunteer in his school and community.  He has been an active member of the drama club and the Winter Plays for all four years he has been attending Langstaff S.S. He is a paramount member of the yearbook club and the tech lead for the student council.  He maintains marks in the 80s and 90s and actively participates in 2SLGBTQ+ support groups and helps to create safe spaces for everyone. 
Jay Taimish 
Bayview SS
Jay is a proven leader at his school.  He was the Master of Ceremonies for all of Bayview S.S.'s concerts and performed with the Senior Jazz Ensemble and Symphonic Band.  He helped establish a choir at the school despite the lack of a choir teacher, and is active in his community.  Jay works with an organization helping students aspiring to work in the medical field to network and participate in learning opportunities, as well as with multiple animal advocacy organizations. 
Jenny Pei 
Thornhill SS
Jenny (Jianing) Pei has become deeply involved in the Thornhill S.S. community since arriving as an International VISA student from China.  She was elected to Student Council as an English Language Learner (ELL) Senator and became the president of the Hand in Hand (culture) club.  She has helped facilitate numerous events including the school's VISA Student Orientation, Holiday/Cultural Celebrations and the Asian Heritage Festival. 
Kristian Temelkovski 
Keswick PS
Kristian is the front man for the Keswick P.S. instrumental band, something the school hasn't had for the last four years. He plays multiple instruments and one of his goals for term two was to co-run a ukulele club at the school.  He put the band together and made several school events possible. He was also the lead of the fall Talent Show. He takes a leadership role with younger students, such as teaching them how bucket drumming works and guiding students who are new to instrumental music. 
Kylie Morgan 
Huron Heights SS 
Kylie has taken on a leadership role at her school, and one that includes Board priorities such as equity and inclusivity.  As Student Council President, she helped lead acknowledgements of Black History Month and Remembrance Day.  She is actively involved in curling, cheerleading, badminton and basketball and has won multiple awards for her involvement. She is also the Indigenous representative for Huron Heights student council and is applying to the field of computer engineering. 
Mahaara Bhimani 
Bayview Hill ES
Mahaara has been a positive difference-maker since day one.  She is a kindergarten helper, helping another student with her compassionate approach.  She helps less experienced players in her music class, is the leader of the student-led media team and delivered a powerful speech at the Simon Wiesenthal Center Speaker's Idol Grand Finale in 2022.  Mahaara demonstrates an inclusive and empathetic leadership style in all of her interactions at school. 
Quinnton Hyde 
Milliken Mills HS
Quinnton is a leader in his school and community who is actively pursuing a career in nursing.  He was featured in YRDSB's Celebrating Black Excellence program.  Quinnton was involved in four Black youth-related programs in 2022, including Rise Brothers, Reach Ahead at Kinesiology and Physical Education program, the Summer Mentorship Program by the University of Toronto and the Black Excellence Program.  He has received high honours and several Milliken Mills High School Character Awards. Quinnton received a Citizenship Award from the Alliance of Educators for Black Students. He is a co-op student at Markham Stouffville Hospital, works in the MRI Imaging unit.
Shakira Rodriguez 
Emily Carr SS
Shakira has demonstrated success over all four years she has been at Emily Carr S.S. She has organized several events such as Senior Sunrise, Eco-Action Neighbourhood Clean-Up, Wellness Workshops and Queermas.  She is also a mentor for Students Working All Together (SWAT).  Additionally, she is a junior editor in chief and broadcaster for the school e-newspaper.  Shakira has received numerous community awards and hosts a TVO production to empower others to become environmental stewards. 
Yuli Rodriguez 
Markham DHS 
Yuli started at Markham District High School after arriving from the Dominican Republic in 2021.  Despite speaking very little English, she has undertaken the challenge and become an integral part of her school community.  She is a founding member of the Spanish Club and uses her experience as a recent immigrant to engage her teachers on the understanding of what it is like to be new to Canada. She demonstrates perseverance and dedication on a daily basis.