Vivian Outdoor Resource Centre (VORC) is located north of the community of Ballantrae, Ontario and the school building and sits on the beautiful Oak Ridges Moraine. The building at VORC operated as a two classroom school from 1955 until the late 1960s when all students were relocated to Ballantrae Public School. In 1972, the school opened as an outdoor education centre
The naturalized school yard represents a focal point for introductory mapping activities, nature games and exploration. This site provides a first-hand experience with the mixed uses of the lands on the Oak Ridges Moraine. Part of the area was mined for aggregates, leaving a large bowl-shaped sand pit that is slowly naturalizing. The balance of the property is home to pine plantations, mixed forest and fields, and an abundance of wildlife.
The property also demonstrates the forestry history common to this area. In the 1800's, early farmers cleared land leaving open areas highly susceptible to wind and water erosion. Topsoil and sand was blown off creating a landscape of sand dunes and the solution was extensive tree planting. The Department of Lands and Forests and York County organized the planting of thousands of trees in these areas from 1920s to the 1960s. Trees stabilized the sand and reduced the associated problems of flash floods and droughts. Now, students can walk under the canopy of red and jack pine plantations and imagine students of an earlier time, reforesting the Moraine.
Vivian Outdoor Resource Centre

5314 Vivian Road, RR #2
Stouffville, ON
L4A 7X5​

View Google map.
COVID-19 Resilience Infrastructure Stream - Education Related
---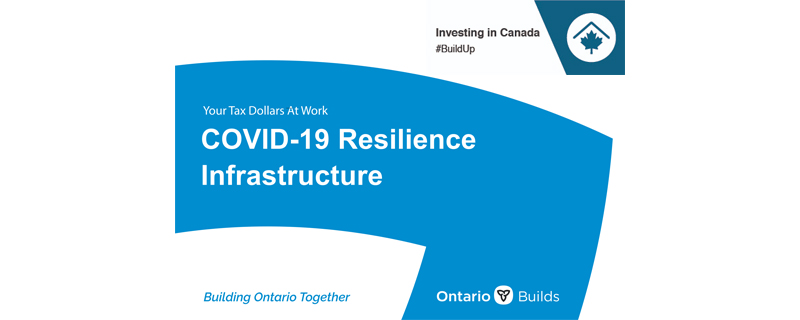 The Ontario government is providing Federal provincial funding through the COVID-19 Resilience Infrastructure Stream to build or renovate health and safety related projects in the Board.  This is part of the Federal government's investing in Canada Infrastructure Program and the commitment of both the Federal and Provincial governments to protect the health and well-being of individuals and families during the pandemic.
Projects
Cooling Centres

Window Replacement

HVAC System in Portable Classrooms

HVAC Upgrades (Schools); Wi-Fi Access Points and Network Switches; Security Access (Communication/Paging system)