​​
The Accessibility for Ontarians with Disabilities Act​​, more commonly known as the AODA, was passed into law by ​the government of Ontario in 2005. It was the first enforceable and compliance-based accessibility law of its kind in Canada, and set out a goal of making Ontario fully accessibility by 2025.
The purpose of the AODA is to develop, implement and enforce accessibility standards for the identification, removal and prevention of barriers for people with disabilities.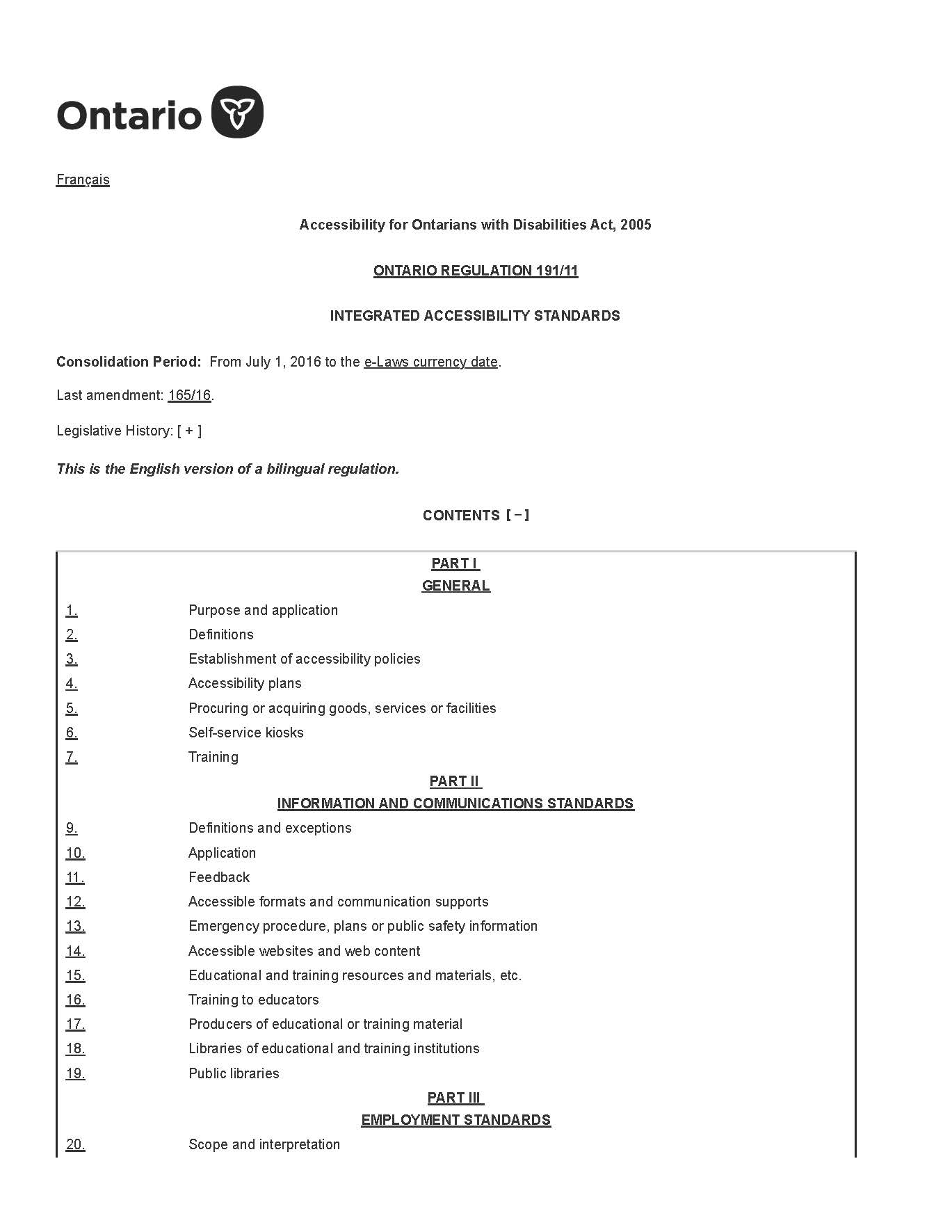 Ontario Regulation 191/11: Integrated Accessibility Standards exists under the AODA and formally establishes, with compliance deadlines, five accessibility standards: 1) customer service, 2) information and communications, 3) design of public spaces, 4) employment, and 5) transportation.
The five standards together with some general requirements (around developing accessibility policies, plans and training) are known as the Integrated Accessibility Standards Regulation (IASR).​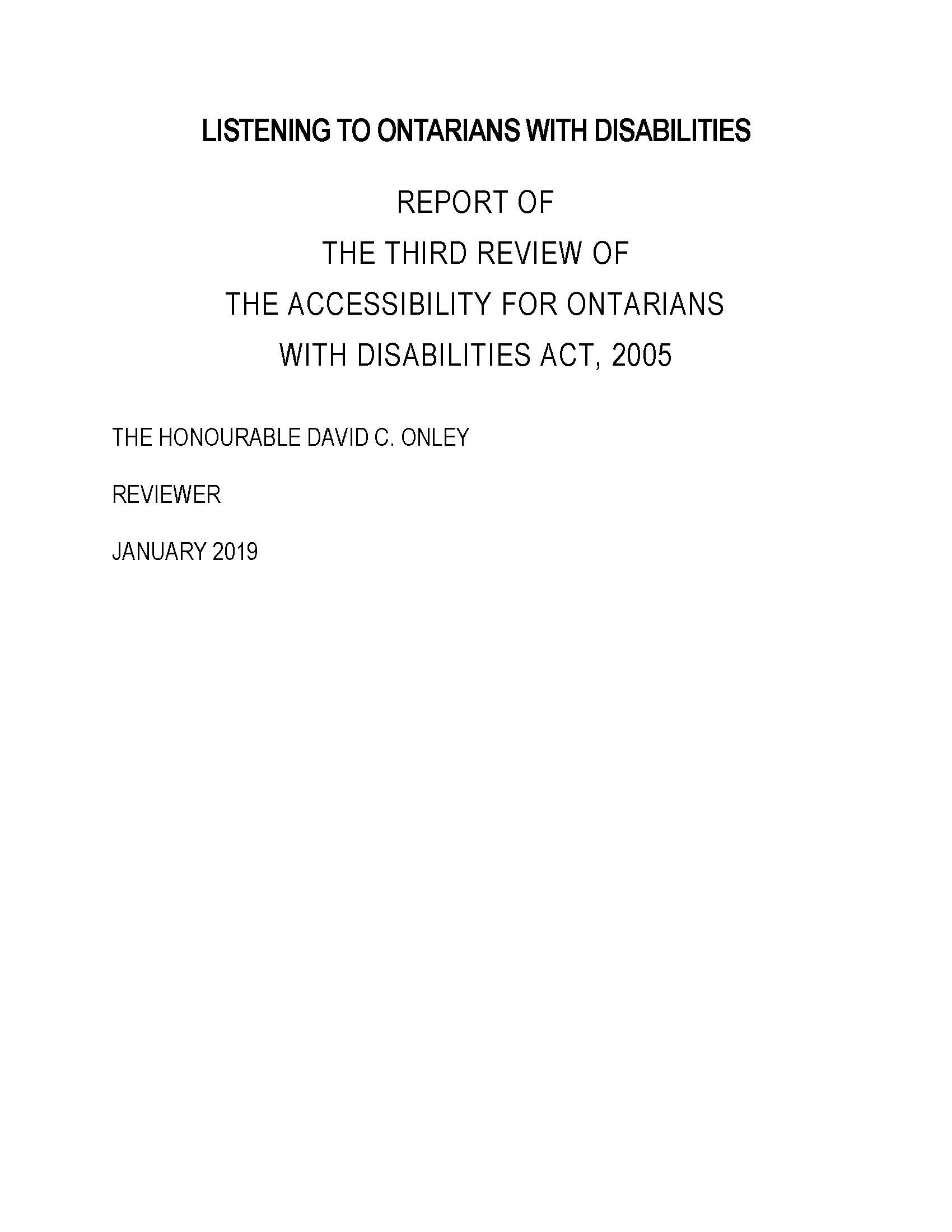 The AODA must be reviewed regularly. The Honourable David C. Onley, Ontario's 28th Lieutenant Governor, was appointed to conduct the third review of the AODA and conducted public consultations in 2018. Findings from the comprehensive review, including 15 detailed recommendations, were presented to the government in 2019.
The second review of the AODA was conducted by Mayo Moran and presented to the government in 2015; and the first review of the AODA was completed in 2010 by Charles Beer.​​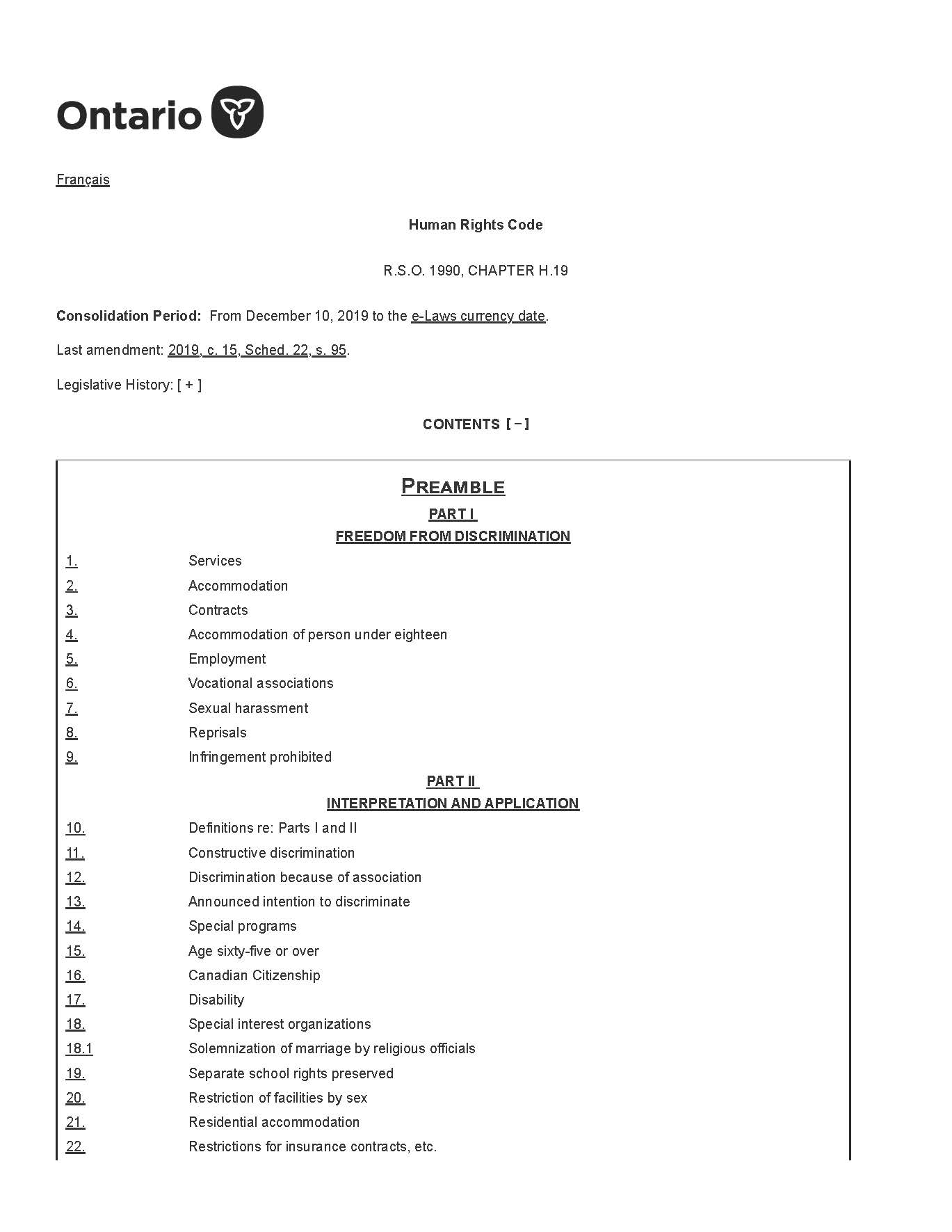 The Human Rights Code (the Code) in Ontario provides protection from discrimination in five social areas and based on 17 protected grounds. Disability (originally as the term "handicap") was added to the Code in 1982 as a protected ground. The AODA uses the same definition of disability as defined under the Code.​​​
The Code and the AODA are intended to be complimentary toward promoting accessibility in Ontario. The Code has primary, which means it supersedes the AODA and any other provincial laws where a conflicting provision arises. Section​ 38 of the AODA recognizes this by giving primacy to any provision in any other act or regulation that provides a higher level of accessibility.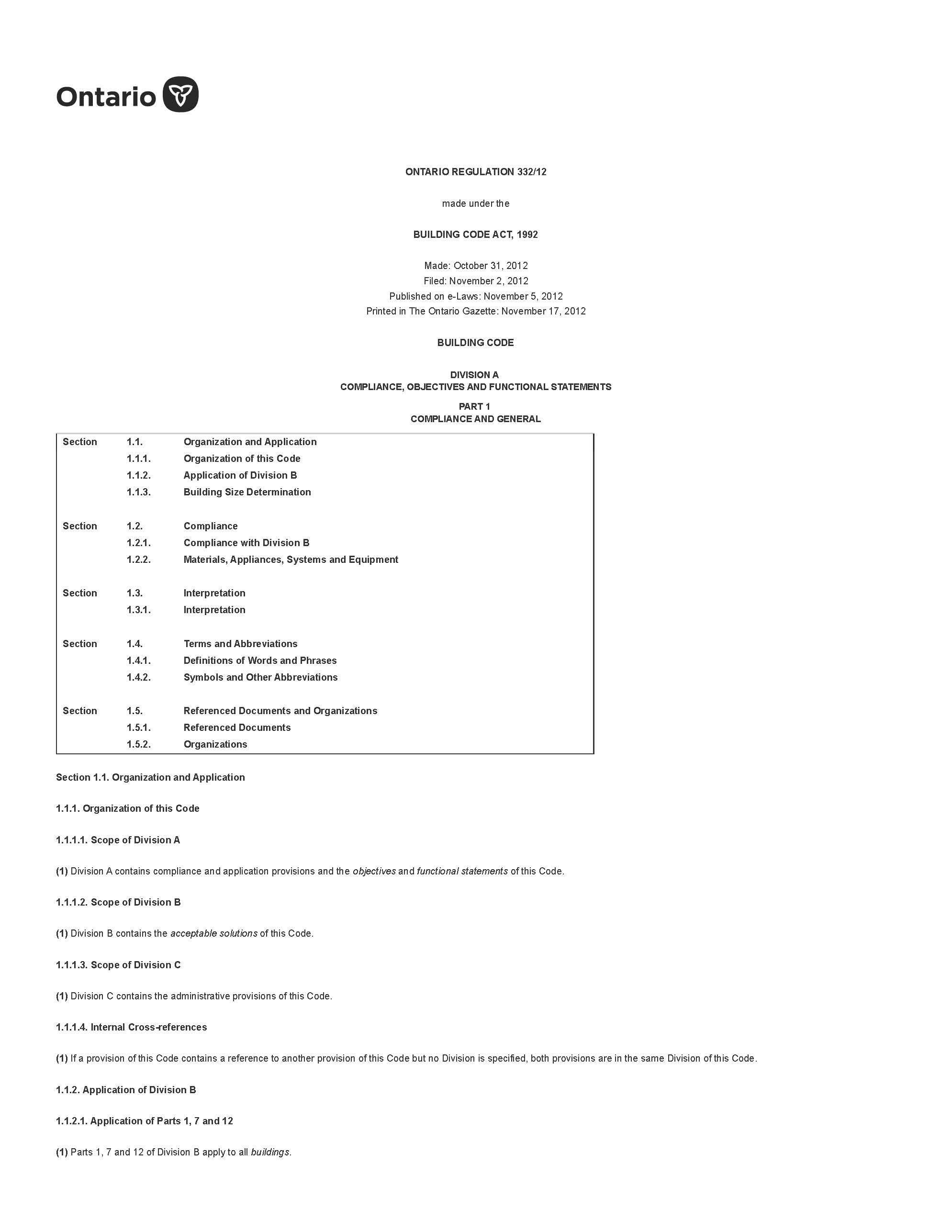 Section 3.8 of Ontario's Building Code was amended in 2015 to incorporate barrier-free design into new construction and extensive renovations of buildings in Ontario. The accessibility provisions under section 3.8 of the Building Code set out barrier-free designs for mostly indoors spaces (e.g., entrances, elevators and washrooms), whereas the AODA's Design of Public Spaces standards apply to mostly outdoor spaces (e.g., recreational trails, outdoor play spaces and accessible parking).
These specific sections of Ontario's Building Code and the AODA work together to identify and remove physical or architectural​ barriers within the built environment.​ The government​ on Ontario website offers an easy-to-follow overview of accessibility in Ontario's Building Code​.