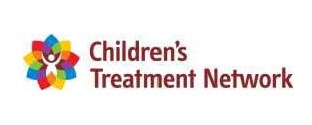 Mission
Through the collective efforts of community partners, we respond to the evolving needs of children and youth with multiple special needs in Simcoe County and York Region by:
​​Providing and enhancing services
Championing system change
Building capacity
What types of services/support do we offer?
Applied Behaviour Analysis (ABA) Program Intake
Audiology
Augmentative Communication
Brief Family Resourcing
Child & Family Counselling
Development Assessment and Consultation Services
Feeding
Occupational Therapy
Physiotherapy
Psychological Services
Recreation and Leisure Services
Seating and Mobility
Single Plan of Care Coordination
Spasticity Management
​
Who is eligible for our services​/support?
Children's Treatment Network serves children and youth with multiple special needs living in Simcoe County or York Region:
Who have long-term special needs that include a wide range of diagnoses requiring treatment and support from multiple service providers;
From birth to 19, or up to age 21 if attending school.
To find out if your c​hild needs services provided by the network please talk to your current service providers or call our ACCESS toll free at 1-866-377-0286 and a Service Navigator will be happy to assist you.
Contact us
Children's Treatment Network of Simcoe York
13175 Yonge Street
Richmond Hill, Ontario L4E 0G6
(905) 954-4011
1-877-719-4795
Visit the Children's Treatment Network of Simcoe York website​ for more information.
SEAC Representative - Sandy Sokol
Email: ssokol@ctnsy.ca 
SEAC Alternative Representative - Anchel Krishna
Email:​ akrishna@ctnsy.ca​