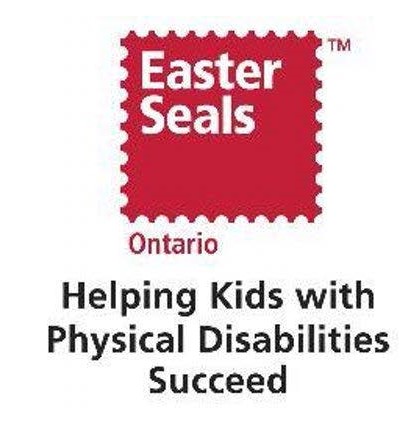 Mission
Easter Seals Ontario has a proud history of helping children and youth with physical disabilities experience freedom, independence and a sense of accomplishment.
What types of services/support do we offer?
Financial assistance to help purchase expensive equipment needed for mobility and communication
Fully accessible camp
Funding for alternative recreation programs
Post-secondary scholarships
Access to information and resources
Who is eligible for our services/support?
To qualify, children must be under the age of 19 years, a legal resident of Canada.
Plus have a long-term physical disability that restricts independent mobility and has an impact on daily living activities.
The child must use a mobility device such as a wheelchair or a walker to be mobile.
Children and youth must be registere​d​ with Easter Seals Ontario to qualify for our services. Visit the Client Registration Page to register with Easter Seals Ontario.
How can you contact us?
Easter Seals Ontario
One Concorde Gate, Suite 700
Toronto, Ontario M3C 3N6
416-421-8377 or 1-800-668-6252
Email: info@easterseals.org
Visit the Easter Seals Ontario website for more information.
SEAC Rep - Sherry Caldwell
Email: scaldwell.momto4@gmail.com
SEAC Alternate Representative - Nina Colatosti