What is Apprenticeship?
Apprenticeship is a post-secondary education pathway. An employer uses training standards provided by the Ministry of Labour, Immigration, Training and Skills Development (MLITSD) to ensure that an apprentice becomes competent.

An apprenticeship is a hands-on training program for people who enjoy learning by doing and earning while learning.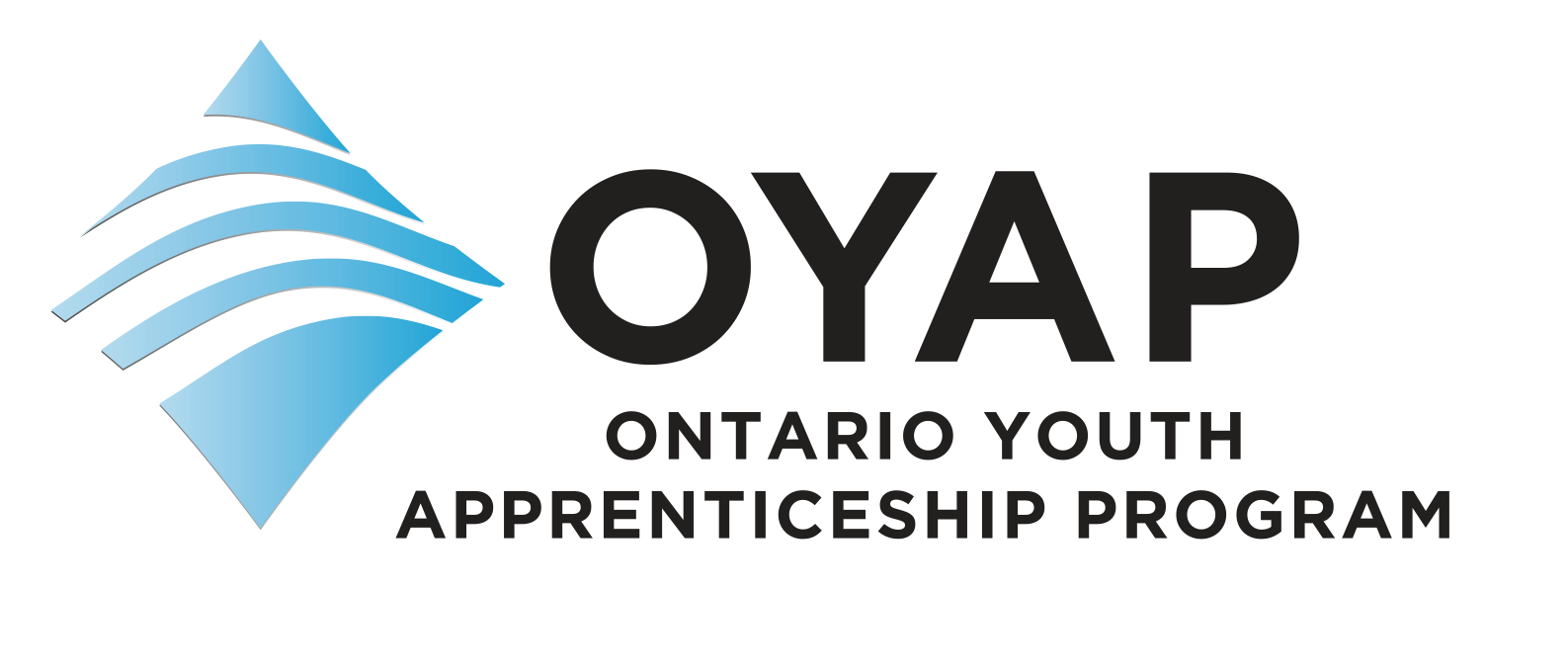 The training provides access to jobs that demand a high level of skills, judgment, and creativity.

Employers provide about 90 percent of apprenticeship training in the workplace. The remaining 10 percent involves classroom instruction on the theory which is usually delivered at an approved community college or training delivery agent.

Upon successful completion of the practical and in-school components, an apprentice has an opportunity to write the provincial/interprovincial exam to become a certified journeyperson in a skilled trade
For more information about apprenticeships in Ontario, please visit SMTCU's Start Apprenticeship and review the Pathways to Careers in the Skilled Trades Guide.
What is OYAP?
The Ontario Youth Apprenticeship Program (OYAP) is a School to Work program that opens the door for students to explore and gain training in apprenticeship occupations starting in Grade 11 or Grade 12 through the Cooperative Education program. There are over 150+ skilled trades (PDF) to choose from!
Students have an opportunity to become registered apprentices and work towards becoming certified in a skilled trade while completing their secondary school diplomas. The goals of OYAP are to:
Provide students with the opportunity to start training in a skilled trade while completing the requirements for an Ontario Secondary School Diploma;

Enable students to make the school-to-work transition by direct entry into apprenticeship training;

Provide employers with the opportunity to train the skilled workers they require;

Provide a viable solution to address the problem of skilled tradespeople shortages in general, and specifically the lack of young people joining the trades.
Who is it for?
Every student, aged 15 or older with 14 or more credits enrolled full time in a York Region secondary school, has the opportunity to be involved in the Ontario Youth Apprenticeship Program (OYAP). Students must be enrolled in a grade 11 or 12 Cooperative Education Program, Personalized Alternative Education Program, or Exploring Opportunities Program at their school. Students, parents/guardians, and employers are encouraged to explore the benefits of OYAP, to read testimonials and to discover how OYAP provides choices and pathways towards exciting careers through the OYAP website. ​
What are the benefits?
Applying for the Ontario Youth Apprenticeship Program could be the first step in beginning a rewarding career in the skilled trades:
OYAP is a smart choice if you wish to jump-start your career. Jobs in the skilled trades can pay well and challenge your intellect and creativity.

OYAP is often the first step towards a career path in the trades that can lead to supervisory, administrative, or management positions, or even to a self-employed business career.

Students who participate in OYAP will be trained in a specific set of skills leading to a registered apprenticeship program and will be able to obtain apprenticeship hours/competencies and high school credits at the same time.
How does it work?
Students select Co-op/OYAP as part of the regular course selection process. They will then be invited to a pre-placement interview to determine program readiness and placement choice. Co-op/OYAP credits are linked to a related curriculum course that has already been taken or will be taken, concurrently, by the student.
Teachers are responsible for selecting students for the program. They work with the placement supervisor and subject-related teacher to develop a Cooperative Education Learning Plan (CELP) that is designed to complement the students' strengths, interests, and needs, thus enhancing the students' preparation for the future.
Placement supervisors guide the student's learning through appropriate training and supervision. The supervisor meets with the teacher to assist with the development of the CELP and to provide formative evaluation of the student's work performance.
Students participating in OYAP may have the opportunity to be formally registered as apprentices in the province of Ontario through the OYAP program.
Who do I see in the school for more information about OYAP/Cooperative Education programs?
Please see the Co-operative Education, Personalized Alternative Education or Guidance Departments in your school.​​​
Accelerated OYAP Information Booklet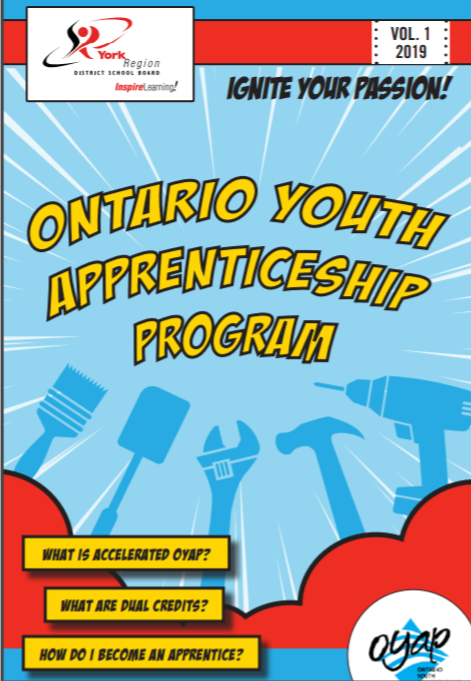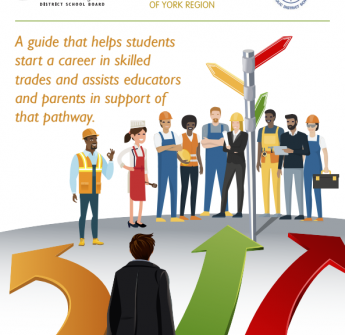 Pathways to Careers in Skilled Trades
A guide that helps students start a career in skilled trades and assists educators and parents in support of that pathway.